The day the world was united.
saturday april 2, 2005
9.37pm
Italian time (GMT +1)
Saturday april 2, 2005 at 9.37 pm has been announced the death of a man who changed history, and the world stand still.
His Holiness Pope John Paul II (Karol Wojtyla), the pope of youth , the mediatic pope, dies in the hug of his faithful and in the embrace of whole world.
His pontificate, rich of records, ends whorty, and all countries, all peoples, all religions, for the first time cries, if not the soul's shepherd, at least the extraordinary human figure.
Ioannes Paulus PP. II dies. History will remember him with the title of "Magno" (the Great)..
He was also the first pope of Internet Age so I take a net tool as symbol of this world unity.
Google News is an automatic search engine that gather news from many countries in many different languages.
I've decided to collect images of Google News pages published shortly after the pope departure as proof of world unity. In every single page, even in those belonging countries that were deaf to pope's messages, appears a reference to the sad news.
Also Vatican web site has been updated. You can find screenshots at the bottom of this page or clicking here .
Click on thumbernails for enlarged version . For comments click here.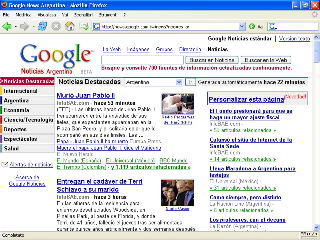 Argentina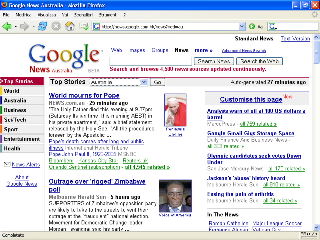 Australia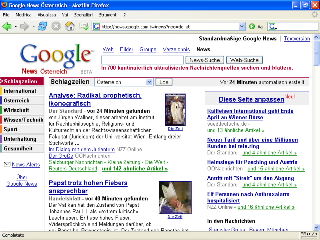 Austria
French Canada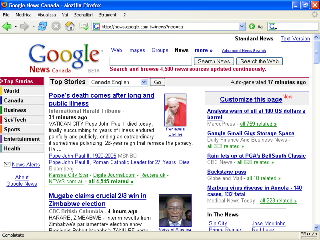 English Canada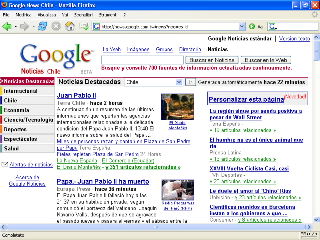 Chile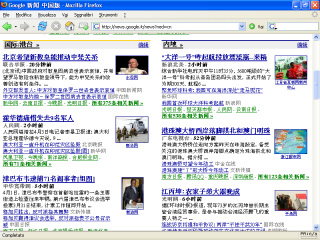 China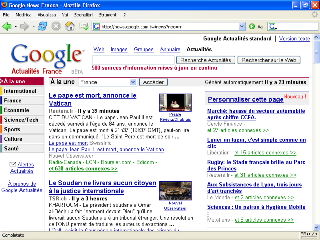 France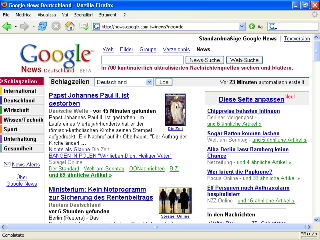 Germany
Hong Kong
India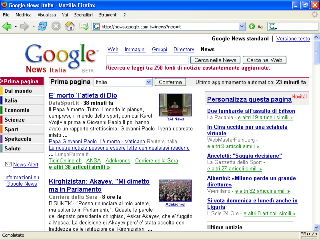 Italy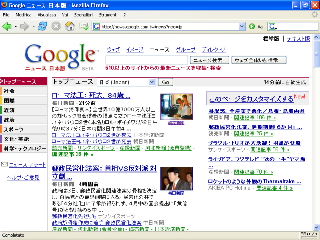 Japan. (image is not very clear, for an automatic translated image, click here ).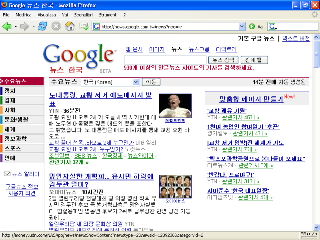 Korea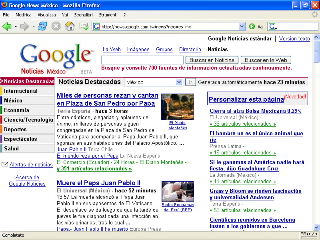 Mexico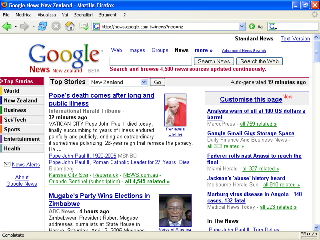 New Zeland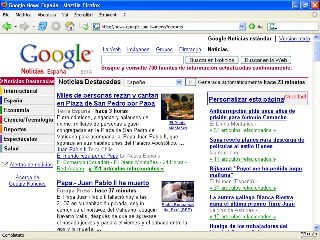 Spain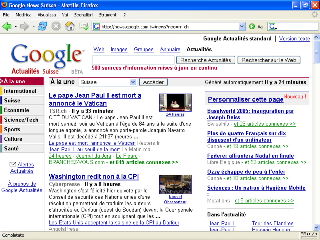 French Switzerland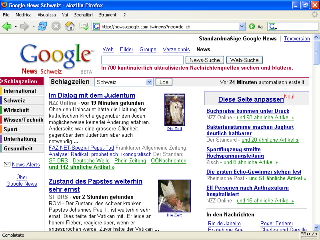 German Switzerland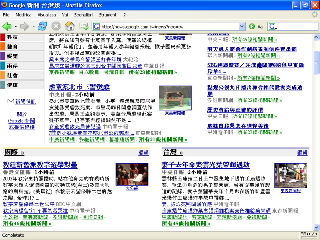 Taiwan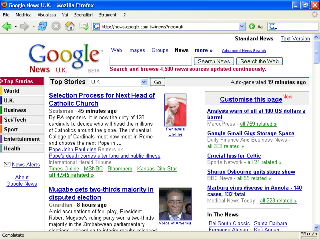 U.K. (United Kingdom)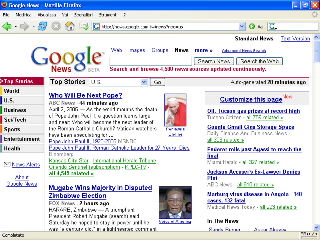 United States of America
Even though in the Middle East Countries and Russia Google News is not available , the grief appears from the headlines like Al-jazeera Online and Pravda (and in many other Islamic Countries and Cuba).
Holy See Web Site
(www.vatican.va)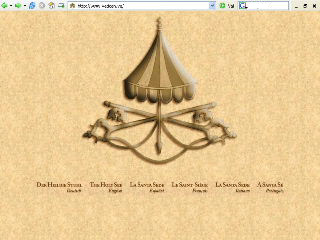 After few minutes from the death of the Holy Father John Paul the Second, Vatican's Home Page changes: this symbol indicates the vacancy of apostolic see.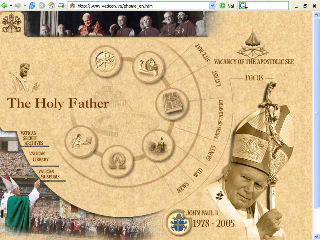 Also the main manu change to remember the Pontiff.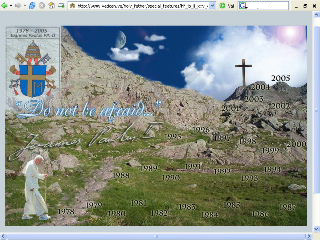 this beautiful page appears and remembers the stages of the extraordinary way of the Pope.
For suggestions or comments please feel free to write me or leave a comment on my blog.
2005 Carlo Becchi