Probabilmente Paolo "Faramir" ha impiegato meno tempo a trovare la soluzione rispetto a quello da me utilizzato per scrivere il lungo post sul Quiz Horror di Fine Estate.
La soluzione è proprio quella indicata in tempo rapidissimo da Paolo: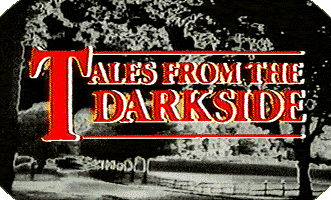 I racconti del gatto nero

Un Salto nel Buio / Tales from the DarkSide
Stagione 1 Episodio 7: Inside the closet
Evidentemente già da ragazzino mi piacevano le cose belle (almeno nel campo dell'horror) infatti l'episodio è diretto dal leggendario Tom Savini, al suo debutto in questo ruolo.
La figlia mostruosa del misterioso proprietario è chiamata amichevolmente Lizzie, ne esiste anche un pupazzo in vendita di tanto in tanto su ebay, e su you tube ho trovato questo "Making of" dell'episodio, tratto dalla serie Scream Greats che vi propongo.
Certo che erano altri tempi... ricordo ancora ora il terrore di quell'episodio... tutta questa violenza nei videogames deve avermi proprio desensibilizzato.